Hemp-Based Café: What's the hype?
"Food is our common ground, a universal experience." It's no secret that food has managed to create bonds like no other. Over the years, the culinary world has witnessed changes in terms of consumption, presentation, and food choices. Today we see thousands of eateries with an essence of their own! 'Theme-based' cafes and restaurants have attracted foodies as well as people who enjoy the distinct aura of such settings. 
The 'Hemp-based' Café has emerged as the talk of the town. Serving lip-smacking dishes and beverages, this café has given 'Hemp' a much-needed makeover. As an eatery, it has carved out a niche for itself by composing a brand-new experience to its customers. The hemp-infused menu has not only managed to impress people with adventurous food choices but also introduced 'Hemp' as an ingredient in itself. 
FSSAI Approved
Hemp seeds, hemp hearts, or Cannabis sativa are all parts of the hemp plant. They are from the same species as cannabis (marijuana) but have a different variety. However, they contain only trace amounts of THC, the psychoactive compound in marijuana. Hemp seeds have proved to not cause psychoactive reactions and can provide essential health benefits due to their unique nutritional profile. 
In November' 2021, the Food Safety and Standards Authority of India (FSSAI) approved hemp as an ingredient in a food for sale. Hemp seed, hemp seed oil, hemp milk and hemp seed flour are among the options to be used in food. That marked the beginning of a new range of hemp-based cafes in the country!
We're here to tell you exactly why people are going gaga over Hemp-based Cafes as well as give you a bird's eye view of its aura and scrumptious menu. 
The Himalayan heaven for trekkers and tourists, Kasol has always been a prime choice for today's venturesome youth. This beautiful eatery is India's First Hemp Café with a spectacular bill of fare and a view to die for. 
Hemp is the hero here, and it certainly doesn't fail to impress the taste buds of each visitor. Off Limits Cafe's nationwide magnetic appeal has inspired uncountable people to experiment with Hemp and give it the same treatment as other ingredients, if not better. It has single handedly opened up minds nationwide and inspired people to include Hemp in food menus. The distinct kick that Hemp has to offer is only enhanced by the overall vibe of the place.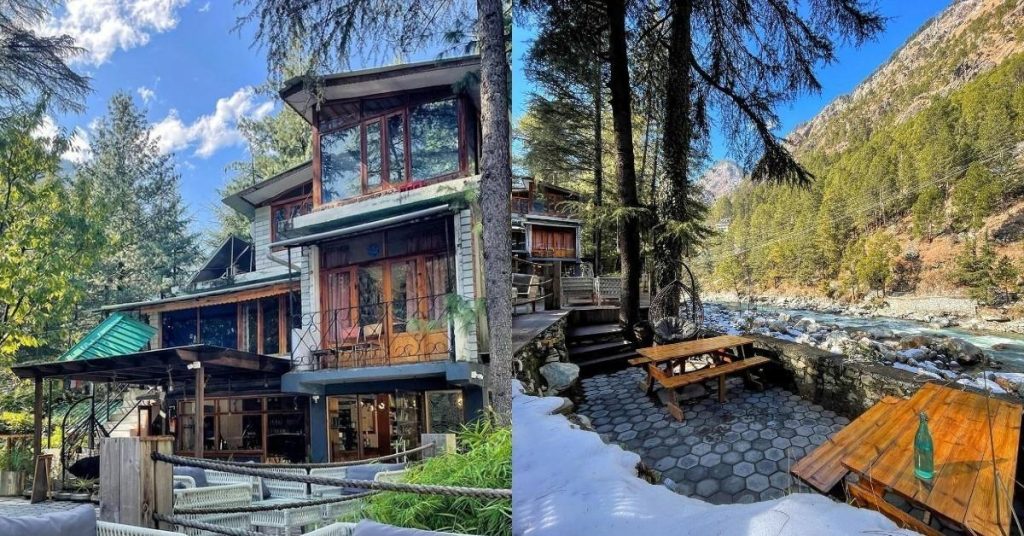 Serving mouth watering Indian and Italian Food, Off Limits Cafe adds a dash of Hemp to elevate the taste of each meal. Relish on rolls, wraps, pizza, pasta, fries, and breakfast platters whilst enjoying the sight of the Kasol's rippling Parvati River. 
The cosy aura of the place will undoubtedly steal your heart. Its cute library and wooden interiors give you the warmest vibe. Don't forget to grab a hemp-infused coffee or hot chocolate to make the most of your time here. The view and Hemp make for the perfect cocktail for your soul. You just got a brand new member in your bucket list!
Popularly known as 'Bhang', Hemp is a showstopper at The Hemp Cafeteria in Pune. Nestled in the city of hustle bustle, this café offers a quick getaway to all visitors with the magic of Hemp. The driving force behind its creation was to introduce the benefits of Hemp as an ingredient as well as the need to destroy the misconceptions surrounding it. 
The Hemp Cafeteria's 'Bhang ka sandwich' is a hit. One can also try out their hemp-infused fries, coffee, and other items that never fail to impress Hemp-enthusiasts! Pick the most familiar dish to notice the kick of Hemp or choose an entirely new one to double the adventure. 
The jewel in its crown is the 'Bhang Café Museum'. The ultimate aim of rooting out stigmas surrounding Hemp is done here by showcasing informative material. Visitors get to dive in the world of Hemp and savour the experience. Encounter the awe-inspiring affair yourself, we're sure you'll love it. 
Kerala famously known as "God's own country", surely makes your travel experience a bliss. What adds on the perfect amount of salt to this dish is 'Hemp Station at Gujarati street in Kozhikode'. 
Imagine walking into a cafe to order a 'ganja milkshake' and some momos and spring rolls that are made of hemp as the main ingredient. This might sound weird but here, you will get a milkshake made out of milk extracted from hemp seeds.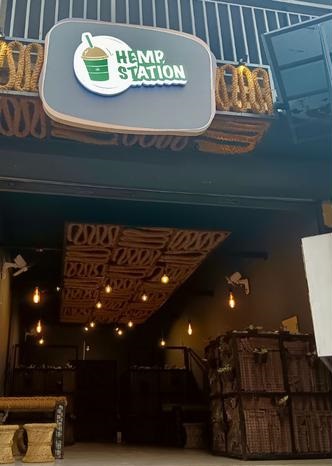 One of India's first hemp seed-focused café, the Hemp Station was started by Midhun, and Dr. Subhasish Damodar. The chef-doctor co-founders have been ardent followers of sustainable living, and have been on a treacherous, yet rewarding journey of spreading word about hemp and its benefits.
If you're looking for an out of the world experience in Kerala, head to this cafe at the Hemp Station. While ganja also known as pot, marijuana, is banned in India, hemp seeds are perfectly legal.
Are you willing to explore the limitless world of Hemp? Can't think of a place to quench your curiosity surrounding Hemp? We're here with a fix!
Hempistani is a one-stop shop for Hemp products that's going to spoil you for choices. Its products are marketed under categories like Health & Wellness, Hair Care, Skin Care, Stress Relief, Feminine Care, Home & Living, and CBD Products. Hempistani is a literal paradise for people who yearn to include Hemp in their lifestyle through the most unique ways. Delve into the never-ending world of this versatile plant and get your hands on the most innovative, exclusive, and sustainable Hemp products at Hempistani.