While the use of cannabis has sparked a debate globally, its legalisation in India, for cultivation nonetheless, has also raised hopes and eyebrows.
Announcing the decision during the recent budget session of the assembly, chief minister Jai Ram Thakur said, "The cannabis produced in the state is of high quality and there is potential to undertake its controlled cultivation. Under the NDPS Act, 1985, there are provisions for the cultivation, production, maintenance and transportation of cannabis."
Himachal Pradesh is not the first state to legalise cannabis cultivation for medicinal purposes and industrial use to boost its economy. Neighbouring Uttarakhand did so in 2017 followed by Madhya Pradesh. After two decades of debate, the hill state will draw up a policy for the cultivation of cannabis.
How is cannabis used for cultivation?
Hemp, or industrial hemp, is a variety of the cannabis sativa plant species that is grown specifically for industrial use. It can be used to make a wide range of products. In some parts of Himachal, it has been traditionally used to make footwear, ropes mats, food items, etc.
An area of roughly 50,000 acres is taken up by the illicit cultivation of cannabis in Himachal Pradesh. Charas is extracted as resin from a plant called hemp, which is grown in all the districts of the state, except Spiti and Lahaul. After it is grown completely, it is sold at high prices abroad and even at places in India.
Kullu legislator Sunder Singh Thakur said, "Cannabis extract is used in manufacturing medicines for the treatment of cancer and Alzheimer's. It will generate employment opportunities."

Isn't Cannabis banned in India?
Cannabis and its derivatives are banned in India under the Narcotic Drugs and Psychotropic Substances (NDPS) Act 1985. Cannabis is generic name, according to WHO, for range of preparations of Cannabis sativa plant. Marijuana, a Mexican word that remains closely associated with the illegal use of recreational drugs and has negative connotations among societies, is a frequently used name for products made from the leaves/parts of Cannabis sativa plant.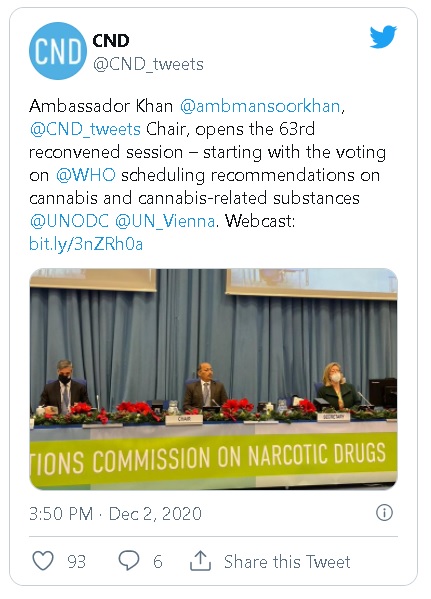 On December 2, 2020, the United Nations Commission for Narcotic Drugs reclassified cannabis as less dangerous drug. The decision removes it from the Schedule IV category, which lists addictive opioids like heroin. India was one of the 27 countries that voted in favour of rescheduling.
Cannabis for medical use has been exploded in recent years and products containing cannabis derivatives like cannabidiol (CBD), a non-intoxicating compound, have flooded the wellness industry. Cowen, an investment and financial services company, estimates that the CBD industry in United States will be worth $16 billion by 2025.
It has been estimated that this decision will generate 50,000 job opportunities, ultimately benefiting 2.8 lakh families. Sectors like tourism, mining, transportation had fallen immensely due to the COVID-19 pandemic, and people lost their jobs. This move will be beneficial for those thousands of people who are unemployed.
Pradeep Chauhan, a retired economic adviser to the state government, said "The state is facing a financial crisis. The controlled cultivation of cannabis will boost the economy, as the government aims to earn Rs 18,000 crore."
Where else is legal in India?

Cannabis cultivation is done in a controlled manner in Uttarakhand and Uttar Pradesh while Manipur, Himachal Pradesh and Madhya Pradesh are considering it.