CBD gummies are a chill-inducing treat that combine CBD and gummy candy components for a tasty, alternative method of consuming hemp. CBD gummies not only offer a delicious flavor, they make dosing CBD easy without the fuss of using a dropper or needing a glass of water. This blog will help you understand the benefits and effects of CBD Gummies.
What are the benefits of CBD Gummies?
What do CBD gummies do? Studies show that CBD helps to support inflammatory function, focus, pain, sleep, and mood.
In the last four years, CBD has gained widespread attention at a greater scale than ever before. Its sudden surge in popularity prompted scientists and universities alike to begin conducting CBD research. Majority of the recent CBD scientific literature has been performed with animals and functions as only preliminary research, however, the results are promising.
· Helps to support healthy inflammatory function
CBD's ability to support healthy inflammatory function is perhaps its most exciting benefit, with the potential ability to mitigate the painful symptoms of countless human discomforts. For this reason, numerous studies have been performed to examine CBD's effect on inflammation, and though these studies have been primarily performed with animals, the results are promising.
. Helps to relieve pain
With the danger of addiction looming over prescription pain relievers, it's no wonder that people are looking for a more natural, less-habit forming relief. In a recent animal study, scientists found that CBD may interact with our body's serotonin receptors, which is believed to be the reason that CBD could encourage greater pain management.
· Helps to support a healthy sleep cycle
There are many things that contribute to tossing and turning at night, including: stress, unrest, and physical pain. In 2019, The Permanente Journal performed a study in which they gave 72 people sleep issues just 25mg of CBD each day. Within just one month, 66.7% reported better sleep.
· Helps to promote a calm mood
Stress hormones help to trigger our body's "fight or flight" response, but in the hustle and bustle of today's world, these hormones are often over-triggered, leaving us overwhelmed. In a recent literature review, Neurotherapeutics compared 32 different animal based studies, and 31 of the 32 found CBD to have a potential positive effect on stress. these hormones are often over-triggered, leaving us overwhelmed. In a recent literature review, Neurotherapeutics compared 32 different animal based studies, and 31 of the 32 found CBD to have a potential positive effect on stress
The top 7 best benefits of CBD gummies
The benefits of CBD gummies include CBD's most well-known benefits, which include supporting: a sense of relaxation, healthy joint mobility, and a normal inflammatory response. But that's not all, there are a myriad of reasons why CBD gummies make the ideal choice for your CBD needs.
1. Easy to use
The benefit of CBD gummies is that all you need is one gummy and you're good to go. There is no need for preparation or guessing, and most of the time, people won't even know that you're taking CBD! It's discrete, flavorful, and easy to use. 
2. No "high" feeling
The benefits of CBD gummies offer the same relaxation and clarity that marijuana users report, without the high. For this reason, CBD can be used on a daily basis without the concern of it getting in the way of cognitive performance.
3. Hemp-less taste
The benefits of CBD gummies is that because it's created to emulate candy, it tastes just like a sweet treat and has hardly noticeable hints of hemp. It's the perfect alternative for those who want to experience CBD's benefits, but prefer to skip from hemp's naturally strong flavor.
4. Pre-dosed
One of the most common questions we receive is, "How much CBD should I take?"
Gummies easily solve this problem by coming in pre-dosed bites. Companies typically offer varied strengths designed for beginners, intermediate users, and experienced CBD fans. Therefore, dosing feels less like guessing and gives users the ability to make the leap up or down a dose, depending on how they feel.
5. Smoke free
CBD gummies benefit those with sensitivity to smoke or who find that inhaled CBD is too harsh on their lungs or throat because they're smoke free and simply require chewing.
6. Rich in antioxidants
CBD is a jam-packed antioxidant source, in fact, it's known to contain more antioxidants than both vitamin C and E. Antioxidants help relieve the body's oxidative stress and work as a natural defense team when it comes to keeping us healthy.
7. Legal in India
CBD has had a complicated legal context due to hemp's relation to the marijuana plant. While marijuana and hemp have many similarities, the plants are quite different in their chemical make-up and offer entirely different experiences for the consumer.
Where the two plants differ the most is in their tetrahydrocannabinol (THC) content. Marijuana is typically high in THC, while hemp is low in THC. In the India, hemp products can be legally sold if their THC content is below 0.3% or 0.0%.
What are CBD gummies effects?
CBD gummies effects match the physical and mental benefits that a regular CBD product would provide. However, CBD gummies effects take a longer amount of time to kick in than CBD oil or CBD inhalables. The methods in which we take CBD are called, routes of administration. Inhaling, ingesting, topically-applying, and sublingual administration (under the tongue) are the most popular routes of administration for CBD. Here are the breakdowns for how long each method is said to take:
Inhaling: 5 minutes
Sublingual: 15 minutes
Topical: 15 minutes
Ingesting: 45 minutes to 2 hours

When you ingest a CBD gummy, it might not work as fast as CBD oil or CBD smokables, however, studies have shown ingestable CBD may have a longer lasting effect. As a CBD gummy has to go through your digestive and circulatory system, it's processed over a longer period of time, with nutrients being absorbed at a slower pace. CBD gummies benefit those who want their CBD to last longer, rather than to work faster. Keep in mind, times listed may vary depending on height, weight, and other lifestyle factors.
Do CBD gummies work?
CBD gummies work, but you have to make sure you're buying real CBD gummies. The number one way to make sure your CBD gummies work is to take a look at the 3rd party lab tests. 3rd party lab tests are ran by an outside agency that verifies the content of a product, which in this case, is CBD.
By viewing 3rd party lab tests, you'll be able to verify based off of cannabinoid content, whether or not your CBD gummies will work.
Do CBD gummies get you high?
Whether or not CBD gummies get you high depends on 2 factors: dosage and extract type.
Dosage
Full spectrum CBD gummies contain the whole hemp plant extract, meaning they come complete with hemp's wide array of cannabinoids: CBD, CBN, THC, and more. However, full spectrum CBD products are required by law to contain less than 0.3% THC. This amount of THC is very small, but if you decide to take a large dose of a full spectrum CBD product, the likelihood increases that you could experience a high feeling.
Extract Type
If you are concerned about experiencing a high or consider yourself to be THC sensitive, opt for a THC-Free Broad Spectrum CBD extract. This extract contains all of the same beneficial cannabinoids and the entourage effect like full spectrum CBD, but has the THC removed. When shopping for this CBD extract, be sure to check out the lab results to verify that it contains zero THC, but still contains vital cannabinoids other than CBD.
How many CBD gummies should I eat?
You should eat 1 CBD gummy at a time and determine which CBD gummies you should eat, by selecting the right CBD dosage for you.
CBD gummies come in strengths from 450-2700MG, but this high MG number represents the total amount of CBD in the jar. Each gummy can contain from 15-90MG. Check out the following to see which gummy dosage suits you best:
450MG At 15mg per square, it's the perfect dose for CBD beginners.
750MG At 25mg per square, it suits those looking for subtle strength in their CBD dose.
1350MG At 45mg per square, it's ideal for with the CBD experienced.
2700MG At 90MG per square, it's the highest potency CBD gummy on the market for advanced CBD users only.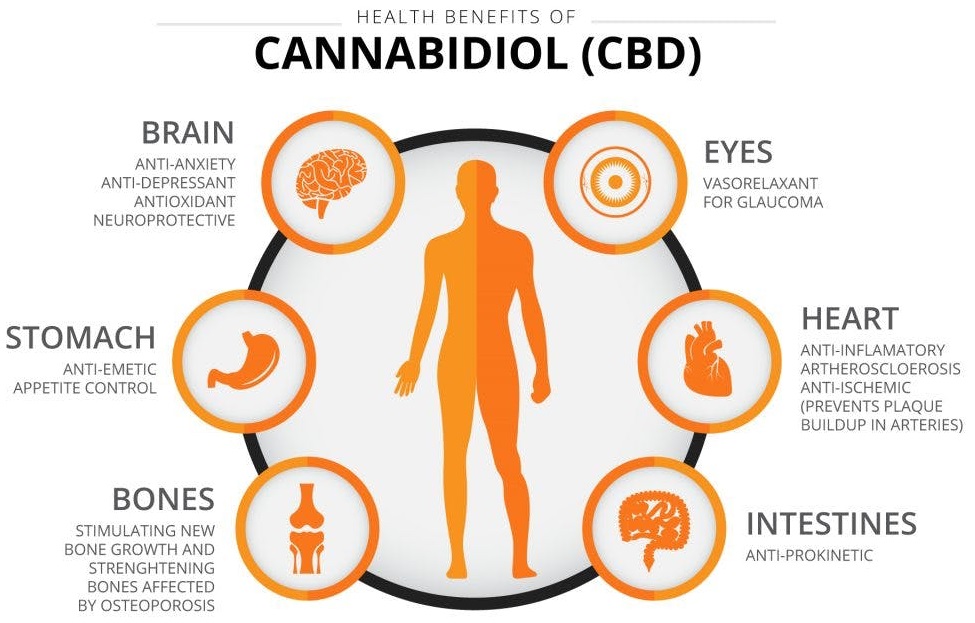 What effect does CBD gummies make you feel?
CBD gummies make you feel the positive effects many associate with CBD products, including: a sense of relaxation, comfort, and calm. Some report that this feeling can feel similar to a high, but allows a greater sense of control and function.
Don't forget, CBD effects everyone differently and if you want to know how CBD gummies make you feel, start with a low dose of 15MG per gummy and try them for yourself.
How long do CBD gummies work for?
CBD gummies work for up to 7 hours. They're considered edible CBD, which is known to have a slow onset of 30-90 minutes as the cannabinoids are digested through the gut and absorbed into the bloodstream and delivered to the liver.
Another factor that may affect how long CBD gummies work for is the absorption rate. Fats included in the gummy recipe may increase absorption rates of the gummy by 50% overall, however, on it's own, the absorption is about 20%.
What are the side effects of CBD gummies?
Negative side effects with the use of CBD gummies are highly unlikely as CBD is a compound that has been shown to be commonly well-tolerated by a diverse array of users.
With that being said, here are some signs to look for that may be considered an adverse reaction to CBD:
Dry mouth
Vomiting
Decreased appetite
Low blood pressure
Lightheadedness
Diarrhea

Keep in mind, these are not considered common reactions to CBD and are most commonly seen in individuals who aren't familiar with nutrient dense foods, herbal medicine, or new to CBD.
Considerations for CBD gummies
When searching for the right CBD gummies to fit your needs, you might be enticed by a special fruity flavor or a unique gummy shape, but there is more to take into consideration, including: extract type, strength, and quality assurance.
Extract type
Isolate CBD
A CBD isolate extract contains the cannabinoid, Cannabidiol (CBD) and nothing else. It's the most widely available CBD extract. Isolate CBD can often help products contain higher concentrations of CBD, yet this doesn't matter if proper quality assurance (lab testing and certifications) measures haven't proven it's quality CBD.
Broad spectrum CBD
Broad spectrum CBD falls somewhere between Isolate CBD and full spectrum CBD: isolate CBD is the most processed form of CBD, broad spectrum is less processed, and full spectrum features whole plant matter. Broad spectrum CBD goes through a special extraction process in order to eliminate Tetrahydrocannabinol (THC), leaving the bulk of CBD's original cannabinoids untouched.
Full spectrum CBD
Full spectrum CBD is the least processed form of hemp on the market, often called, the "whole-plant" extract. Full spectrum extracts are essentially the leaves, stalks, and flower of the hemp plant squeezed into a bottle. Therefore, this extract features the over 100+ beneficial cannabinoids of hemp working together to maximize therapeutic effects.
Strength
We all know how easy it can be to buy a bag of candy gummies and easily down 5-10 pieces with little thought. However, with CBD gummies, one is all you need. See our dosing guide for CBD gummies below:
Light 450MG At 15mg per square, it's the perfect dose for CBD beginners.
Elevated 750MG At 25mg per square, it suits those looking for some strength in their CBD dose.
Ultra 1350MG At 45mg per square, it's perfect for those with prior CBD experience who can handle a potent dose.
High Potency 2700MG At 90MG per square, it's the highest potency CBD gummy on the market. For experienced CBD users only, use with caution.
Quality Assurance
Finding CBD you can trust is becoming more and more difficult as it gains popularity. In order to separate the good from the bad, you'll need to make sure the CBD gummies you buy are certified & tested. The two most important measures you'll want to check for is that your CBD gummies are produced in a GMP certified facility and that they are third-party laboratory tested.
Purchasing gummies from GMP certified manufacturer helps you know that your gummies are safe, while third-party laboratory testing helps you make sure you CBD gummies actually contain CBD.
Summary

CBD gummies are an easy and discreet way of taking CBD for pain relief, depression, anxiety, or other conditions. There are many CBD products on the market, some of which are likely to be better than others.
At present, the Food and Drug Administration (FDA) do not approve any over-the-counter CBD products. Therefore, individuals should carry out their own research.