With so many CBD products on the market, it can be challenging to choose the right brands with a commitment to transparency, quality, and consistency. CBD products are some of the hottest cannabis-based products that have given many promising benefits, however still so many queries and doubts still linger around.
So what is CBD? Is it legal? What does it do? What brands can you trust? We answer all of this and more in this guide to CBD and the top Ten CBD brands in the industry today.
What Is CBD?
Cannabidiol (CBD) is a cannabinoid that is naturally found in cannabis and hemp plants. CBD doesn't cause the "high" feeling people associate with cannabis. CBD oil interacts with two receptors in our body called CB1 and CB2, to reduce pain and the effects of inflammation. Check out our Blog Cannabinoids + Terpenes = Better Health to learn all about your body's amazing endocannabinoid system. Scientists and medical researchers are studying the promising advantages of CBD for people suffering from chronic pain. Thus far, the results on CBD products are very promising. CBD been shown to reduce pain, inflammation and overall discomfort.
CBD has had a complicated legal context due to hemp's relation to the marijuana plant. While marijuana and hemp have many similarities, the plants are quite different in their chemical make-up and offer entirely different experiences for the consumer.
Where the two plants differ the most is in their tetrahydrocannabinol (THC) content. Marijuana is typically high in THC, while hemp is low in THC.
In the India, CBD products can be legally sold if their THC content is below 0.3% or 0.0%.
What Does CBD do?
Research supports that CBD has ability to reduce and alter the physiological response to stress by balancing our heart rate. CBD can calm the brain and support the hippocampus, which is a brain area important for healthy emotions and reasoning. In short, CBD oils can help reduce the negative effects associated with stress.

Is CBD Safe?
CBD seems to be remarkably safe. Since the 1960's, medical research has collected research supporting the safety of CBD. In fact, the FDA-approved use of CBD in epilepsy was studied in children, which suggests both kids and adults can use it safely. While it has effects on relaxing the body and helping with pain, CBD does not suppress the breathing centers of the brain the way opioid and other pharmaceutical drugs do. Typical doses of 10mg to 100mg a day show no negative effects. The director of the National Institute of Drug Abuse has stated that CBD oil is safe.

What are full-spectrum, broad-spectrum and isolate CBD products?
Full Spectrum CBD
Full spectrum CBD is the least processed form of hemp on the market, often called, the "whole-plant" extract. Full spectrum extracts are essentially the leaves, stalks, and flower of the hemp plant squeezed into a bottle. Therefore, this extract features the over 100+ beneficial cannabinoids of hemp working together to maximize therapeutic effects.
Broad Spectrum CBD
Broad spectrum CBD falls somewhere between Isolate CBD and full spectrum CBD: isolate CBD is the most processed form of CBD, broad spectrum is less processed, and full spectrum features whole plant matter. Broad spectrum CBD goes through a special extraction process in order to eliminate Tetrahydrocannabinol (THC), leaving the bulk of CBD's original cannabinoids untouched.
Isolate CBD
A CBD isolate extract contains the cannabinoid, Cannabidiol (CBD) and nothing else. It's the most widely available CBD extract. Isolate CBD can often help products contain higher concentrations of CBD, yet this doesn't matter if proper quality assurance (lab testing and certifications) measures haven't proven it's quality CBD.
Top 10 CBD Brands
Choosing the right CBD products means choosing CBD brands that stand by a commitment of quality and potency in their products. These ten brands were meticulously chosen for the quality of their products and their impact on the industry itself.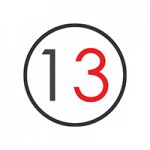 13 Extracts offers a staggering variety of top-shelf CBD products, including CBD tinctures, CBD products for pets, and many more. Perfect for managing anxiety, treating sleep conditions or calming your pets, each product brings a potent dose of pure, high-quality CBD in every serving.
Their CBD has been extracted with care and features no pesticides and no GMOs. Whether you're new to the CBD space or you're an experienced user looking for the best CBD you can get your hands on, 13 Extracts is your best option. Best of all, the brand's prices are some of the most competitive in the CBD industry.
Next on our list is Cure by Design, a relatively new player to the CBD game, but nonetheless a competitor for the second-place spot on our top 10 list. Cure by Design believes that CBD is inspired by Mother Nature, which is why the brand only uses the finest natural ingredients to bring you a high-quality CBD experience.
Cure by Design features many varieties of CBD products, Hemp products (Face Masks, Hand Sanitizer, Shampoo, Hemp Protein, Hearts & Oil) and therapeutic essential body oils. The perfect blend of flavor, quality and affordability, Cure by Design is an excellent second choice for our list.
Cannavedic was started with the idea of establishing cannabis extracts as a health supplement and giving cannabis its long-awaited recognition. With diligent work and research to provide customers with the maximum benefits of cannabis to rediscover health like never before. CannaVedic is inclined to ancient Indian science of Ayurveda and believe in its feasibility in modern times.
CannaVedic test all of its products at a private lab to ensure you're getting the best possible result as the consumer. Anxious? Try the brand's incredible CBD oil, which comes in Bavarian Cream, Icy Mint or Natural flavors. Not getting enough CBD? Check out their 100% Pure CBD Isolates and CBD Massage Oil!
The company offers cost effective CBD oils, CBD gummies. Whether you need some tasty gummies for your pre-bedtime cooldown or a dose of potent CBD oil under the tongue before work. If you're looking for affordability, Hemp & U has you covered. A bottle of CBD oil for anxiety only costs about ₹1999, blowing away most of the competition. You're still getting a quality product, but for a fraction of the price that other brands charge.
So get your organic, GMO-free, lab-tested gummies or oils today from Hemp & U, and you won't want to go anywhere else.
The company offers an impressive lineup of CBD oils, CBD Soft Gels, CBD Topicals, CBD for pets, Hemp Aromatherapy and Hemp Pollution Masks.
Hempstrol certainly takes pride in its products. With a commitment to transparency, passion, knowledge, and the quality of its materials, Hempstrol offers something many other CBD brands simply can't master. The quality of the hemp and extraction process determines the quality of the CBD, and Hempstrol only uses the finest, USA-grown hemp for its CBD lineup.
Bringing some of the best Full Spectrum CBD oils, and other Hemp products to the market at amazing prices. Featuring only organic, India-grown hemp, the brand sacrifices nothing when it comes to quality and potency.
The company supports not only a vision of sustainability and consistency in the market but also to uplift our Indian farmers. India Hemp Organics donate 10% of all their proceeds to the farmer communities and rural development projects in Uttarakhand (the foothills of the Himalayas) from where the hemp is sourced, enriching the lives of our farmers.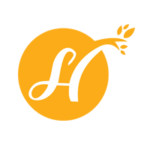 Neet is one of our favorite CBD brands because it embodies everything you want from a CBD provider: Affordable, potent products that come in many varieties and are made only from the best natural ingredients. What more could you want?
Their CBD oils are broad spectrum, CO2 extracted, have an authentic taste and are brilliantly simple & effective. Their 30ml CBD oil packs 300mg – 5000mg of CBD as well as a range of other cannabinoids like CBDA and CBDV. All blended with high-quality MCT oil.
Stumbling upon an eco-friendly super crop "Hemp" during their trip to the US, now becoming popular in West and Europe due to its unmatched health and medicinal benefits and realizing the facts that Hemp originated from foothills of the Himalayas, thus gave the birth of Noigra.
Since then, they've created a premium and beautiful Full Spectrum CBD oils and Nano Broad Spectrum Gummies to help people discover the power of CBD through thoughtful and effective products that fit into their daily lives.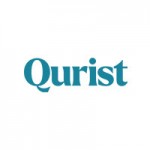 The team at Qurist is passionate about the science behind CBD manufacturing. They work at the cutting edge of the industry with leading cannabinoid specialists.
Each Qurist bottle contains concentrated CBD oil extracted from organic hemp plants. All products are THC free, non-GMO, sugar-free, and ethically sourced. No additives, just pure cannabinoid extract & coconut oil with amazing flavours like Berry Blast, Himalayan Tulsi.
Last on our list, but certainly not least in terms of quality, is Soma Flora. The brand produces several products, including CBD infused Honey, CBD oil Balm, CBD-Salmon oil for Cats, Medical Cannabis Oil, Cordyceps capsules, and topical solutions.
Another big benefit of Soma Flora's CBD infused Honey, is the great strength selection to choose from. Each Honey is available in 1000mg/2000mg/3000mg.
Should you buy CBD?
The question of whether you should buy CBD depends on your personal needs and the advice of your doctor. If you're taking CBD for anxiety or pain, it might be helpful to consult with your doctor before changing doses.
Very few ill effects are known to come from CBD, and range mostly from dry mouth to diarrhea and exhaustion. That being said, CBD isn't for everyone, and you need to be careful about buying "full-spectrum" or "broad-spectrum" products. Always research the brand for authenticity and to verify the quality of its ingredients!