Are you looking for the best quality and affordable medical cannabis products that give you that superior experience?
Then you are about to discover the best brands that offer excellent and affordable medical cannabis medication. It does not matter where you are located, or if you have a fixed budget and can't afford anything too fancy.
Our team did great work in researching and providing you the best medical cannabis products. You will also discover the benefits, right dosage, side effects, and how to use medical cannabis.
What factors went into the list
There are endless brands out there selling medical cannabis products, but how do you figure out the best? Well, you have to do extensive research to discover the best and legit brands. But, because we understand how hard and tiresome it is to do research, we have already done the hard work for you.
All you need to do is to go through the list to identify which one is best for your needs. The following will tell you how we did our research to arrive at the recommended cannabis edibles.
Testing the product
We decide to sample each of the products we have to recommend, in order to check if they are worth it and also determine if they have the results posted on the brand's website. The products that made it to this list provided the best results.
Extensive research
Our research involved using the most recent data and the trend of the product since it was first developed. We collected data from a wide range of peer-reviewed studies in online databases and google scholar. We filtered out the studies that seemed less relevant and remained with the most relevant and non-biased studies. We separated the qualitative and quantitative studies to see what trend existed in both methods. We checked the result section and tried to understand the method used and the discussion of the results. We looked at key things like the market trend, the age group, the adoption rate, and the growth rate.
Reviews, Recommendations, and Ratings of the Customers
Do you know that your simple review or recommendation sentence or rating can create a lot of impact on the product? Somebody could end up buying a product due to your review and later appreciate coming across the review. We all like social proof most of the time, right?
The answer is yes, you are more likely to buy a product that your friend has bought before or a product that you saw a certain socialite somewhere using the product. So we've analyzed the ratings using statistical methods, compared the ratings across the board, and then grouped them according to the number of ratings each product and brand had.
Brand research
We all understand how important a brand is, mainly if it is a trusted and well-established company. We looked at the certification of the companies, their market shares, and how they handle their customer base.
We care about you and your experience. That is why we cannot recommend a brand that has poor customer service. What if you were to run into an issue? We checked how the brands do and present their work, including the lab results and the production process.
Interviews and questionnaires
We did interviews and gave out random questionnaires to get the thoughts of people, the brands they like, and why they like such a brand. Most of the interviews and responses to the questionnaires indicate an element of social proof.
Can you buy a product you have never heard of? Well, the chances are very little if you fear taking risks. That being said, the interviews and questionnaires went well. Many people agreed to participate and give their experience with using medical cannabis. Then we used the information gathered, including the various brands recommended, while researching and gathering our list.
The Best Indian Medical Cannabis Brands of 2021
Overview of Ananta Hempworks Company
Ananta Hemp Works is duly registered as a Private Limited firm at New Delhi, and is focused on bringing quality wellness and nutrition based products to the people. Ananta Hempworks is working relentlessly on establishing a retail brand for lifestyle products having hemp seed oil as one of its main components, to make available the numerous benefits derived from this super crop to its end consumers.
The company conducts independent third-party testing only from GMP-certified labs. This is done to maintain product integrity and transparency, as well to assure consumers that each batch contains the perfectly measured amount of ingredients.
In addition, Ananta Hempworks authenticates that their products are 100% vegan and organically grown to the highest specifications and industry best practices.
About CannaEase™
CannaEase™ oil helps relieve many symptoms associated with daily stress and has been shown to promote a strong immune response. Full-spectrum (Vijaya Leaf Extract) Pain Management works by interacting with receptors in the brain that can trigger feelings of fear, anxiety and pain.
CannaEase currently come in multiple flavors: lemon, strawberry, peppermint & natural. They are made along with organic hemp seed oil, so they are vegan-friendly. They're also non-GMO and gluten-free. CannaEase's wellness oil comes in multiple potencies, keeping in mind of consumer's severity levels.
Additional information
Prescription Required: Yes
Shipping: Free shipping in India above ₹1000/-
Flavors: Lemon, Strawberry, Peppermint & Natural
2. Cannarie™
Overview of Cannarie Company
At Cannarie™ they scour the wide captivating world of cannabinoids and terpenes, to find the best ingredients to provide you relief from your ailments. Each Cannarie™ product is buzzing with a rich concoction of these wonder chemicals that work as a dream team to get you back to your best self.
Based in Hyderabad, Telangana, a quaint and busy hub – where researchers, formulators, health caregivers, and fitness enthusiasts come together to curate the best cannabis care for our beloved customers.
About Cannarie™
Cannarie™ is a very enthusiastic company in their work – creating and crafting the best and trusted products in the market and making sure that they are affordable, varied, and convenient, just as you would wish.
Cannarie™ strives to be the best and the leading in the competitive cannabis industry. They use honesty, responsibility, and innovative thinking to aim for the top position in the cannabis industry.
Additional information
Prescription Required: Yes
Shipping: Free shipping in India above ₹1000/-
Overview of Cannablithe Development™ Company
Cannablithe Development was founded in the year 2020, with the sheer passion for the medicinal wonders of plant-based medicine can do to increase the quality of life.
The products offered are of top-notch quality derived from the best cannabis leaves. CannaBlithe Development has been an avid supporter of ayurvedic plant-based medicine and the hemp-based products and the amazing health benefits it has to offer.
About Cannablithe™ Oil
Cannablithe products are 100% GMP produced and hemp-derived. The products are checked if they conform to the states' standards and laws; this helps avoid having unnecessary cases.
Cannablithe™ Oil has multiple flavors, including Orange, Mint, Vanilla & Lemon. The manufacturer recommends starting with the lowest dosage of half a gummy daily to make you feel relaxed and focused.
Additional information
Prescription Required: Yes
Shipping: Free shipping in India above ₹1000/-
Flavors: Orange, Mint, Vanilla & Lemon
4. Happie Hemp™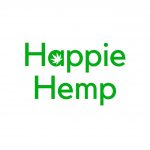 Overview of Happie Hemp™ Company
Happie Hemp Pvt. Ltd is a biotechnology company focused on Ayurvedic products derived from Cannabis. Based in Bengaluru, the company enables access to medicinal Cannabis and Hemp wellness products.
Happie Hemp aims to combine technology and medicine to improve the quality of human life. The company's essence is deeply rooted in Ayurveda and capitalizing on modern manufacturing technology for quality formulations. Happie Hemp derives its inspiration by being a research-driven consumer-centric biotechnology company.
About Happie Hemp™ Overall Wellness Oil
Happie Hemp™ Overall Wellness is an Ayurvedic medicine containing Cannabis Leaf extract that helps with pain management, sleep improvement, mood enhancement, appetite stimulation, weight management, IBS, mood enhancement, and many more.
Overall Wellness is a proprietary Ayurvedic medicine that is prepared after blending the Ayurveda elixir Cannabis Leaf (Vijaya) with Hemp Seed oil. Overall Wellness can be taken under the tongue for best results.
Additional information
Prescription Required: Yes
Shipping: Free shipping in India above ₹1000/-
5. Holi Herb™
Overview of Holi Herb™ Company
Holi Herb offers a wide range of Cannabis Sativa products including hemp superfoods, cannabis medicine, extracts, edibles, topicals and cosmetics. Their unique extraction techniques allow us to extract all the beneficial components of the hemp plant, which helpus formulate superior and highly effective products.
About Holi Herb™
If you are looking for a company that offers multiple savors, Holi Herb can help. Holi Herb's Cannabis extracts are available in various forms. You can go for like Cannabis infused honey, coconut oil, Gir Cow Ghee, Spiced Gir Cow Ghee and Vijaya Extract.
Additional information
Prescription Required: Yes
Shipping: Free shipping in India above ₹1000/-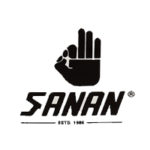 Overview of Sanan Relief™ Company
Sanan Relief is an authentic medical cannabis brand that has branched out from the deep roots of ancient texts and Ayurveda. A pioneer in the medical hemp industry, Sanan Relief has blended the knowledge of history with modern-day technology, to bring alternative and successful solutions to various health difficulties.
The parent company of Sanan Relief, Mehta Ayurvedic Sansthan (MAS), was founded in the year 1986. MAS is one of the first organizations that came into existence after the Narcotic Drugs and Psychotropic Substances Act, 1985, was formed. Over the past four decades, they have served millions of people with their natural and premium products.
About Sanan Relief™
An Ayurvedic formulation with strong purgative effect as it contains medicinal herb extracts like Vijaya leaf, Saffron, Magaj seeds etc., which helps with managing pain, improving mood, appetite, sleeping disorder and many more.
It also mitigates the side-effects of chemotherapy, reduces fatigue and provides relief from neuropathic pain. It is efficacious for most muscular spasms and sciatica pain. It has potent anti-anxiety properties and improves quality of sleep, controls seizures and improves appetite.
Additional information
Prescription Required: Yes
Shipping: Free shipping in India above ₹1000/-
7. Soma Flora™
Overview of Soma Flora™ Company
The company offers products that have undergone extensive lab testing before reaching the market. Top on the Soma Flora list is the tinctures & CBD infused honey, which offer you quick relaxation and relieve pain instantly.
Soma Flora tinctures come in 1500mg dosage. However, the manufacturer highly recommends starting with the lowest dosage if you are new to Soma Flora products.
About Soma Flora™ Tinctures
Soma Flora™ Jaguars breath Vijaya is made for the adventurous ones who need the relief of Vijaya along with the focus and energy given by Jatamansi, Brahmi and Lemongrass.
The Soma Flora™ Lunar Potion, with 33% CBD and 66% THC to create the perfect formula to combat anxiety, stress and fatigue.
Additional information
Prescription Required: Yes
Shipping: Free shipping in India above ₹1000/-
8. Total Heal™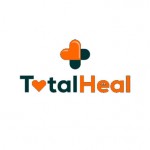 Overview of Total Heal™ Company
TotalHeal is a brand by the world of hemp global Pvt ltd, focusing on manufacturing canna-cuetical products. Based on a concept to provide healing solutions to many specific diseases where medicines are working as the best modern alternative to the current system of medicines.
About Total Heal™ Tinctures
Total Heal™ Indian Hemp Extract – Full Spectrum is a Cannabis medicine for pain that affects mobility, like neck and back ache. It also mitigates the side-effects of chemotherapy, reduces fatigue and provides relief from neuropathic pain. It is efficacious for most muscular spasms and sciatica pain. It has potent anti-anxiety properties and improves quality of sleep, controls seizures and improves appetite.
Additional information
Prescription Required: Yes
Shipping: Free shipping in India above ₹1000/-
9. Turiya™

Overview of Turiya™ Company
Turiya was established in 2018 and is the brand of Charaka Hanf Pvt. Ltd. which has the prestigious accreditation of Startup India DPIIT recognition and GMP certification. Turiya leverages powerful tools from India's rich heritage such as Ayurveda, Yoga, Unani, Siddha, Homeopathy, Naturopathy and Folk medicine combined with the advancements of modern medicine such as pharmacodynamic factors. With a strong focus on R&D, the company intends to deliver holistic, conscionable and sustainable solutions that do not have dependency, relapse or withdrawal symptoms.
About Turiya™ Tinctures
Turiya™ Ayurvedic cannabis products can help address one of the most omnipresent condition that we suffer from stress. It can help improve quality of life for varied psychological conditions such as irritation, frustration, stress, tension, anxiety, fears, depression, schizophrenia, bipolar, panic, paranoia, mania, ADHD, OCD, restless leg syndrome, etc.
Additional information
Prescription Required: Yes
Shipping: Free shipping in India above ₹1000/-
10. WholeLeaf™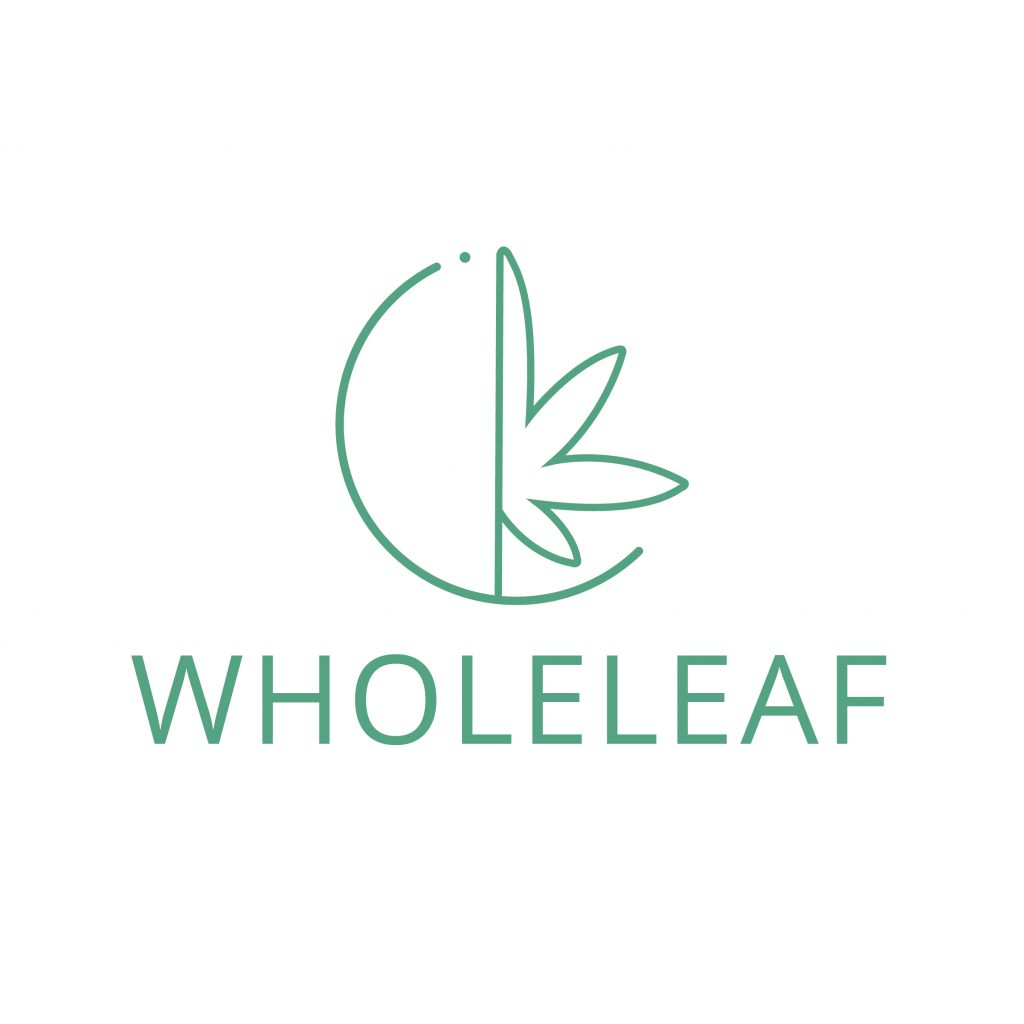 Overview of WholeLeaf™ Company
Founded in 2020, Wholeleaf is a licensed cannabis wellness company backed by the science of Ayurveda. Our goal is to offering a better way to heal using all natural cannabis extract and CBD based products. WholeLeaf set out to create their products as high quality, effective and 100% safe to use cannabis based products in India.
About WholeLeaf™ Relief Oral Tinctures
Made using cannabis sativa leaf extract and organic MCT oil, Wholeleaf Relief oral tinctures contain all natural terpenes, flavonoids and cannabinoids found in cannabis including CBD and THC. These are high in therapeutic value and help with a plethora of ailments.
The strength variant is a mid-potency oil containing 1000mg (10ml tincture) to 3000 mg (30ml tincture) of cannabis leaf extract. This remedy is most beneficial for people suffering from chronic and persistent problems such as anxiety and insomnia and acts as an anti inflammatory supplement to your regular routine.
Additional information
Prescription Required: Yes
Shipping: Free shipping in India above ₹1000/-
Flavors: Fennel & Mint, Natural Hemp flavor
What Side Effects of Cannabis to Watch
Even if cannabis works excellently and has many health benefits, you should understand its potential side effects. The side effects vary from person to person, based on a variety of factors. These include the methods used to administer it, interactions with any other drugs, the dose taken, social environment, personal expectations, prior experience, and mood state.
The potential effects include the following:
Impaired concentration and coordination making activities like driving a vehicle or operating any machinery difficult and dangerous
Increased heart and pulse rate, dilated pupils, bloodshot eyes, and an increased appetite.
Feeling more relaxed, euphoric, "high," uninhibited, and sociable.
Negative experiences include panic, paranoid thoughts, self-consciousness, and anxiousness.
A high sensitivity to the surrounding environment, and a more vivid sense of sight, hearing, smell, and taste.
Did You Know?
Individuals who decide to abuse cannabis by taking large quantities are likely to become distorted or sedated and may start having toxic psychosis experience – not understanding where they are, who they are as an individual, or even what time it is. High doses of cannabis might also cause one to experience fragmentary thoughts, panic attacks, unreality feelings, paranoia, fluctuating emotions, and hallucinations.
It Will Take a Long Time to Feel the Effect
The time is taken to feel the effect depends on how you take it. For example, if you inhale cannabis, then it will take only a few minutes, and you will start feeling the effect immediately. Then after about 10 minutes to 30 minutes, it will reach its peak level.
For tinctures/edibles with more significant amounts of THC, it will take a while before it reaches its full peak because it needs to be absorbed fully from the gastrointestinal tract.
Inhaling cannabis only lasts for about 2 – 3 hours after its full peak has reached. For cannabis tinctures/edibles, after the peak level has reached, it will last for about 12 hours.
What to Do If You Take Too Much
We understand that sometimes mistakes occur, and you might find yourself using more than the recommended dose. Tinctures/edibles can be quite sweet and tasty, and you might develop a strong appetite for your own favorite cannabis. And that is how you might end up overdosing. That is why we want to inform you how to identify when you've taken too much, and what to do if you happen to overuse cannabis edibles.
The symptoms or signs of overuse include panic attacks, psychosis, paranoia, lack of coordination, and fatigue. If you happen to experience any of these symptoms, do not ignore or assume that they will end. It is important to take precautions immediately. Look for help before things get out of control.
It is recommended that you look for emergency medical attention if necessary. For example, difficulty breathing, panic attack, psychiatric symptoms, or chest pain might need emergency treatment.
What to Avoid
Do not operate heavy machinery, drive, or do any other hazardous activities when using cannabis medication. It would be best if you kept away from such activities, because cannabis might cause drowsiness, impaired judgment, and dizziness.
It is essential to avoid alcohol entirely when using cannabis, because alcohol is known to increase drowsiness, impaired judgment, and dizziness.
Cannabis is likely to increase the effects of drugs known to cause drowsiness, including alcohol, sedatives for treating insomnia, seizure medicines, anxiety machines, pain relievers, muscle relaxants, and antihistamines and antidepressants.
Avoid using cannabis medication when breastfeeding your baby.
Avoid using cannabis medication when you are about to get pregnant or when you are already pregnant. According to studies and research, cannabis is not suitable for pregnant women, so wait until the pregnancy period is over before taking any cannabis medication.
Is Medical Cannabis Legal in India?
Yes. Under the Drugs and Cosmetic Act 1940, all Ayurvedic cannabis based medications come under Scheduled E-1 drug category. Consumers are required to procure a valid prescription from a verified Ayush Ministry Doctor as per the Indian Law.
The efficacy of Ayurvedic cannabis based products has not been confirmed by FDA-approved research as a treatment for any medical condition. The information in this document is not intended to diagnose, treat, cure, or prevent any disease.